We're here to help you improve your business
For Over 20 Years
Finding Solutions
Read our Mission Statement
Quality Advice
Check our blog for published news articles
A proven track record
Read our testimonials
Testimonials
This will in fact be the fifth consecutive year that we have invited you to be a principal speaker at our flagship "Growing the Company" conference, and I have no doubt that you will once again achieve the highest ratings and attract the largest audiences. And of course, your articles in the magazine have always been very well received, and your Inc. audio tape series continues to be among our best sellers.

William C. Taylor President, Inc. Magazine

It isn't often in business that we can say results far exceeded expectations. Yet, without a doubt, through your higher standards and goals developed with GE Supply you influenced our achieving tremendous results. Thank you so much for your counsel, your coaching, your teaching/presenting and your collaborative work with our people. It makes a difference to work with consultants who are capable, energetic, positive and results-oriented.

Kris Michaelis Manager - Training & Dev., General Electric Supply

Engaging Opportunity Inc. is proving to be one of the most significant decisions I have made...

Jon Aleckson President Madison Productions, Inc.

I have been working with Opportunity Inc. for eight years with two Companies that I own...

Susanne Cobey CEO Eagle Crusher

Working with Ron has given us the opportunity to see the world of business through experienced eyes...

Nora Holzwart President Northeast Photocopy Co., Inc.

When describing what it is like to have Opportunity Inc. involved in my business, I'd list PRODUCTIVE, EDUCATIONAL, REASSURING and FUN...

Nik Froelich President/CEO Saber, Inc.

Fourteen years ago we hired Opportunity Inc. to help transition between father and sons. We realized that our systems and operations would not permit a smooth transition. Opportunity Inc. stepped in and streamlined our operations, upgraded our staff, and helped recognize weak spots within our company. Once the transition was in place, we needed to grow and introduce new products. Opportunity Inc. helped us manage our growth by evaluating staffing issues, implementing goals and guidelines for department heads, marketing strategies for new markets, and financial advice on how to fund our growth. Our company/revenue has grown 500% over the last few years and we couldn't have done it without the help of Opportunity Inc.

Jeff & Brian Cvetezar Owners, HMI Inc.
The Team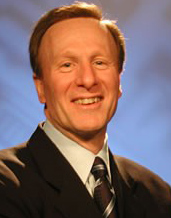 Ron Beilin
President
30+ years experience in finance, strategic planning, organizational development, and sales.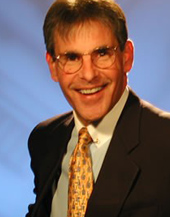 Paul DelFino
Partner
30+ years experience in finance, organizational development, and management.